QR codes are a great way to share links and information without the need to remember or type long URLs. There are several ways to scan and create QR codes for our students to use.
Here is one way you can create QR codes. If you use Google Chrome, there is an easier way. (See below.)
Grab the link to the resource you wish to create a QR code for. Highlight the URL then 'copy' the text.
Go to

qrstuff.com

 and 'paste' the link in the web address bar.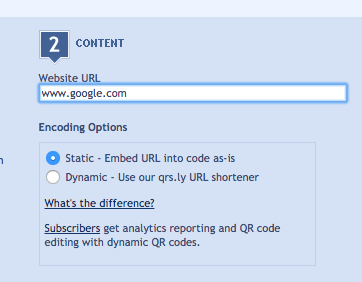 The QR code on the right will change to reflect the link you pasted. Download the code or take a screenshot.

Now you have the QR code. Share the code with your students in your preferred way.
QR Codes with Google Chrome
If you use Google Chrome as your primary web browser, there is a Chrome extension for creating and scanning QR codes. Students who use Chromebooks also have access to this extension in the Chrome Web Store.
In a new Chrome tab, visit

chrome.google.com/webstore

If you are logged in with your @ibaldwin.org account, you will see a tab on the left labeled 'For ibaldwin.org.' Click that tab if you see it. If you do not see it, you use the search bar on the left and search for "The QR code extension."

Click on the icon marked 'The QR Code Extension' and follow the prompts to add it to your browser.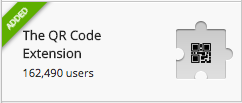 Once added, you'll see a small icon of a QR code in the top right corner of your Chrome browser. With this, you can instantly create a QR code for whatever website you have pulled up at that time. You can also click the 'Scan QR code' to scan a code.
Note: Sometimes using this method with videos from Google Drive doesn't work. But using qrstuff.com for Drive videos will always work IF you ensure the video is set to 'Anyone with the Link Can View.'