Receiving notifications via email or on your phone for Google Classroom can be customized to meet your needs. Here are directions for accessing and customizing the activity in any Classrooms you are a teacher or a student.
1. Log into Google Classroom at classroom.google.com or use any quick launch or bookmark button you may have. You will land on the dashboard, which displays all the Classrooms you are a part of. In the top left corner, you will see a menu button that looks an awful lot like a hamburger.
2. Click this button and slide out menu will appear. At the bottom of this menu, click the 'Settings' gear.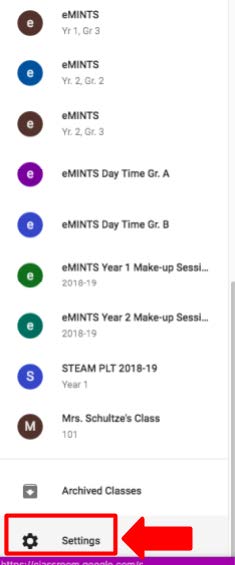 3. If you would like to turn off ALL email notifications for every Classroom, click the toggle next to this option so it turns gray.

4. If you would like to receive certain types of notifications, click the toggles on or off that correspond with each type of notification.
5. If you would like to receive notifications for certain Classrooms, scroll to the bottom and click 'Class Notifications.' Select which Classrooms you wish to receive notifications from.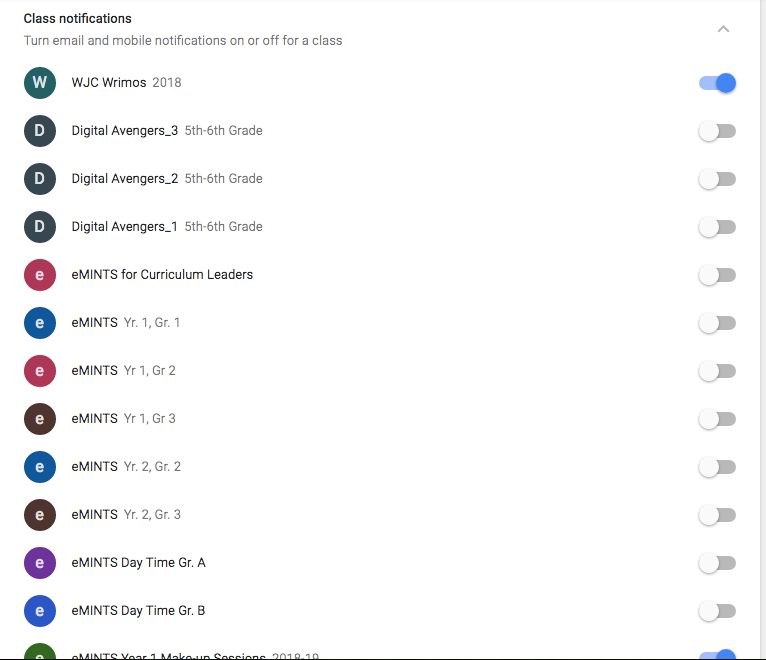 6. If you use the Google Classroom mobile app on your phone or tablet, the steps should be the same to customize notifications on your mobile devices.