Follow the instructions below to install Adobe Creative Cloud and Adobe Products (Mac OS).
If you are an employee installing on the Mac assigned to you, then follow as shown below.


If you are a teacher installing on Macs that are to be used by students, you will need to log into the Mac using a local account with Admin rights that was created for you by Ed Tech. Once logged in as yourself, follow these directions and then log out. Students can then log into the computer to use the apps.
*Note - teachers must submit a form to the Career Tech Coordinator to ensure students are able to access Creative Cloud.
Go to the below link and download creative cloud.
https://creativecloud.adobe.com/en/apps/download/creative-cloud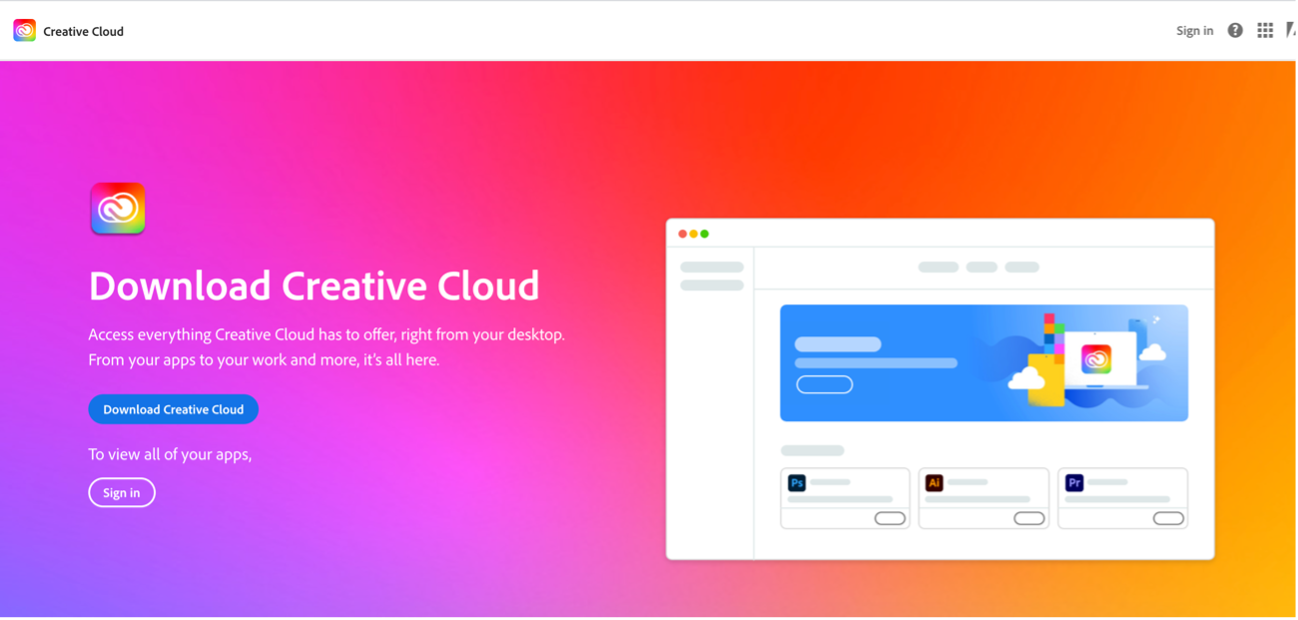 Click on the downloaded file in the bottom left of your browser or select the downloaded file from your Download Folder.
An installer dialog box will open with the Adobe Creative Cloud Installer.

Hold the control key on your keyboard and click the installer. Select the Open option from the drop down menu, this might have to be done twice.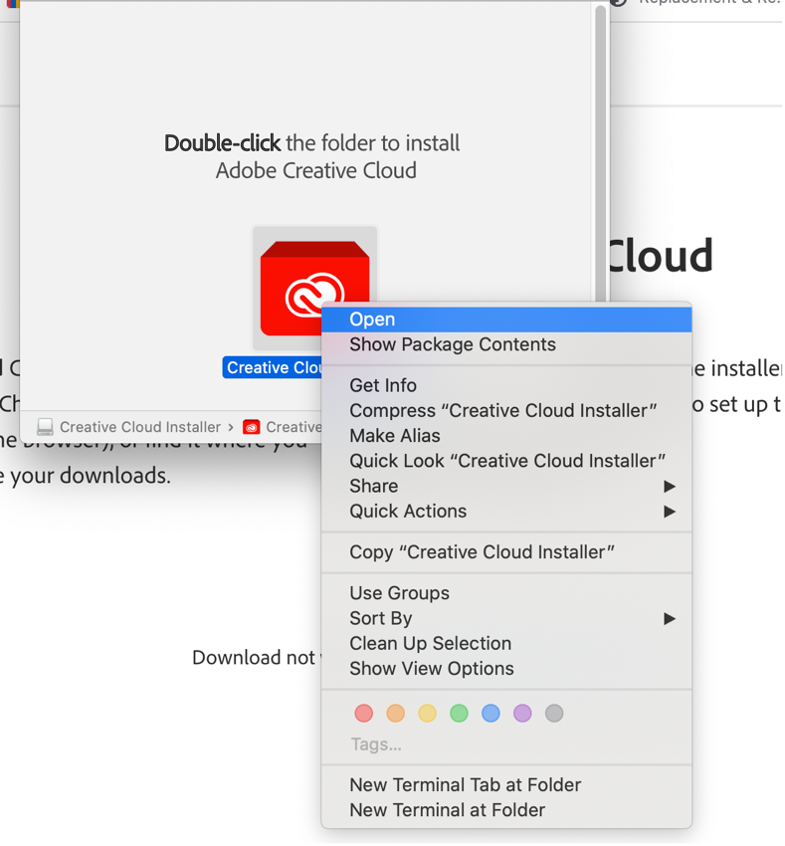 Select open from the installer prompt.

Select OK from any prompts asking for permissions.
Select Continue
User your credentials for logging into your computer to allow the installation
Sign into Adobe with your BCBE.ORG email.
Login to the portal with your username and password.
Check the "Don't Show Again" box and select "Yes".
You can skip the questionnaire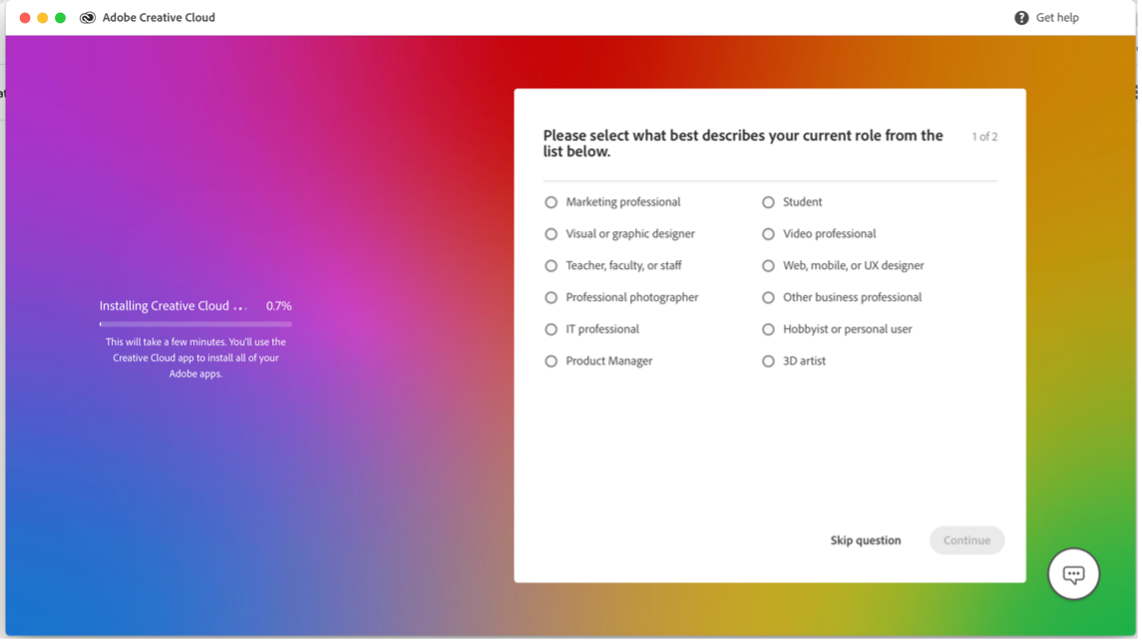 Click Allow for Notifications to be enabled.
Select "OK"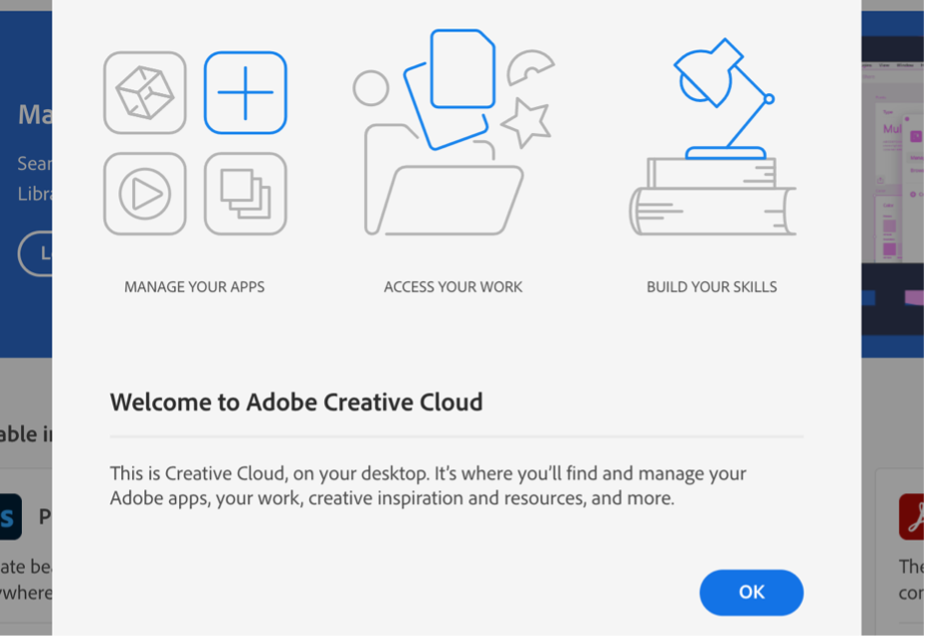 Select the Adobe product you wish to use. Only download the software that is needed, your hard drive does not have enough space to install all Adobe software.
You can follow the progress of the installation in two locations.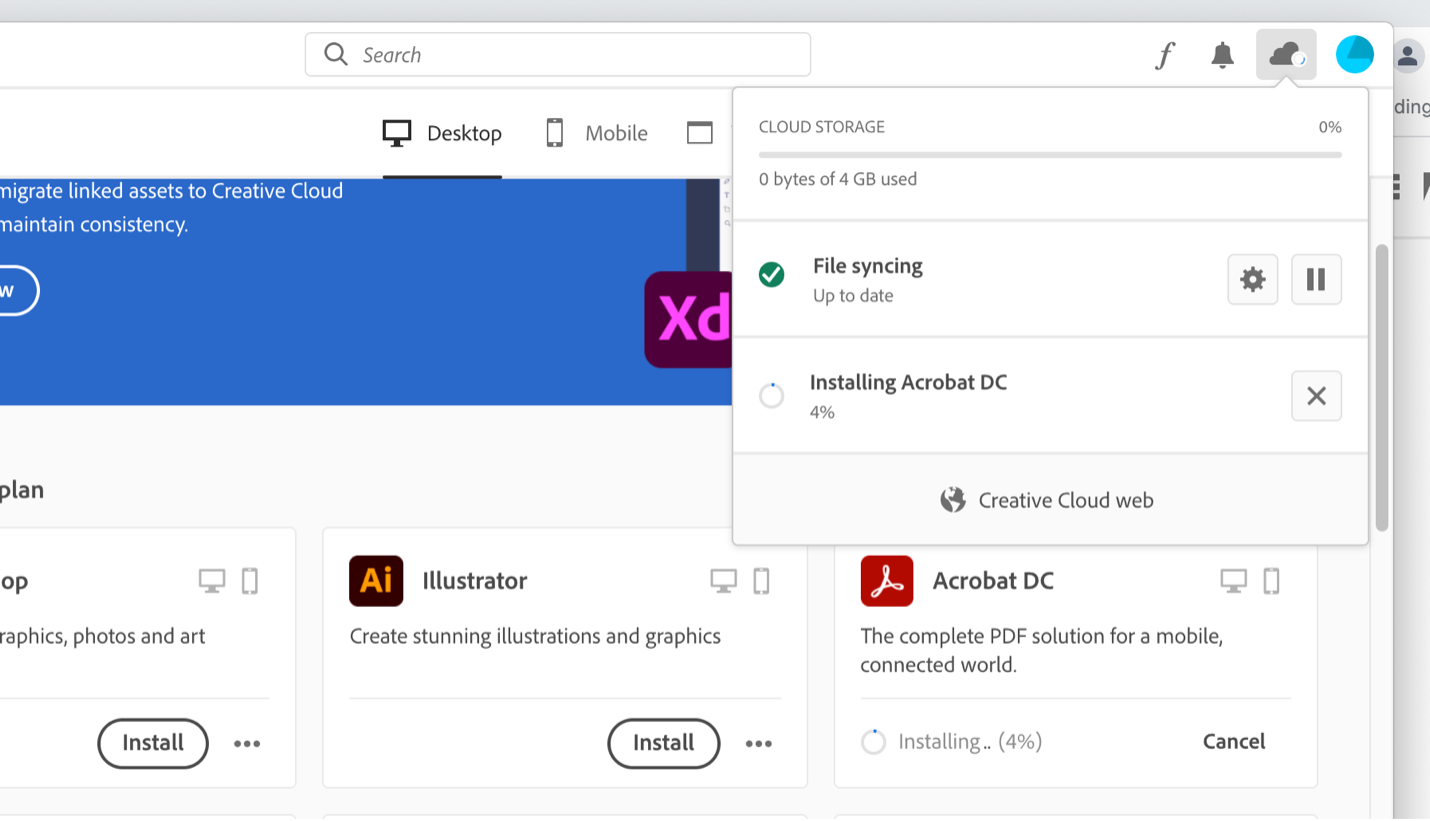 You have successfully installed Adobe Creative Cloud.