Sometimes it is helpful to share your calendar with others, other teachers, students, and even parents. It can be a great way to keep others in the loop in regards to your or your school's happenings.
If you are an Outlook user, here is how you can publish your calendar for others to see via the web.
You will first need to login to Office 365. You can do this by visiting

my.bcbe.org

. You will be prompted to enter your myBCBE credentials.

Once logged in, Select Office 365 and then click 'Calendar.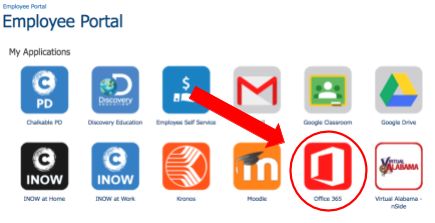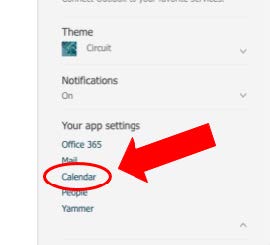 This will open your Calendar Options. On the left-hand side, you'll see a menu. Select 'Calendar Publishing.'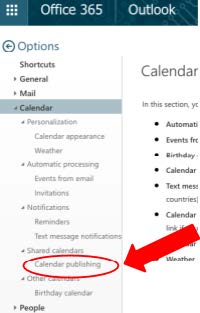 You will be prompted to select the calendar you wish to publish, as well as preferences as to what others will be able to see. When you have selected your preferences, click 'Save.'
After saving your settings, you'll be provided with an HTML and an ICS link. Use the HTML link and send it to those you wish to see your public calendar, or link it on your school website.
NOTE: If you are creating a calendar for your school using your account, you may want to consider creating a new calendar just for the purpose of publishing school events. That way, your professional appointments, meetings, and daily activities that don't need to be published will not be. To create a new calendar, follow these steps.
Open your desktop Outlook and click the icon to get to your calendar.

At the top, click the tab labeled 'Organize' and select 'New Calendar.'
In the bottom left corner of the window, you will see a calendar titled "Untitled Folder" has been added to your list of calendars. Right click on this to rename it, such as "School Events" or "PLCs."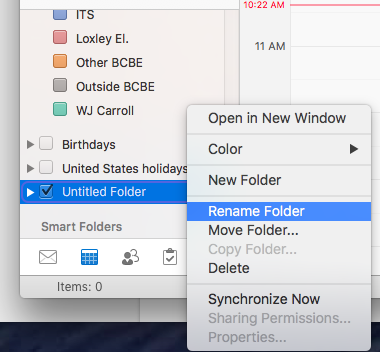 Now that you have more than one calendar, new events will be added to which calendar is highlighted in this area. To add events to the new calendar, click on the calendar, then in the top right corner, click the 'Home' tab and select 'Appointment.' Now the appointment you create will be added to the new calendar.

If you would like to view both your primary calendar and your new calendar, simply check the box for both calendars in the bottom left.