Since Baldwin County Schools are part of the Google Apps for Education (GAFE) network, we are fortunate to have UNLIMITED storage as part of our @ibaldwin.org Google accounts.  Here is the step-by-step on how to move work-related files that you may be keeping in your personal Google Drive folders over to your work Drive.
You will first need to access your personal Google Drive account
Create a folder in your personal Drive to put all of the files you would like to move over to your work Drive.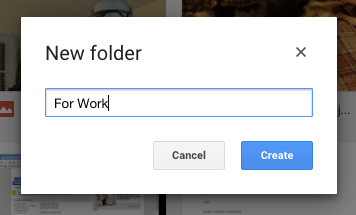 Highlight and drag the files you would like to move into your new folder.
Once you have all of the files you want to move in this folder, click on the folder once to select it and click the 'Share' button.
Share the folder with your @ibaldwin.org account.
You will now be able to see the folder in your work Drive under the tab 'Shared with Me.' You can move this folder to your main Drive screen by selecting it and clicking on the 'Add to Drive' icon.
The folder will now appear in your work Drive.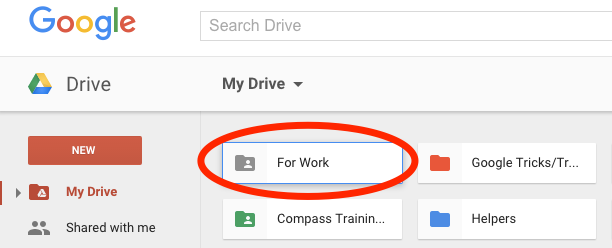 You can now go back to your personal Drive and delete the folder to free up space.  It will stay in your work Drive after you have deleted it from your personal Drive.