Here is the step-by-step guide to delete old classes from Discovery Education.  This is done to "clean house" a little bit to make it easier for you and your former students to navigate through their content while in Discovery Ed.  
 Login to Discovery Education via the myBCBE portal.  

From the Discovery Education homepage, access your classes by clicking the 'My Classes' button under the 'Classroom Manager' tab.
You will then be taken to a screen that lists all of your classes.  Locate the class you want to delete and select the 'delete' option at the end.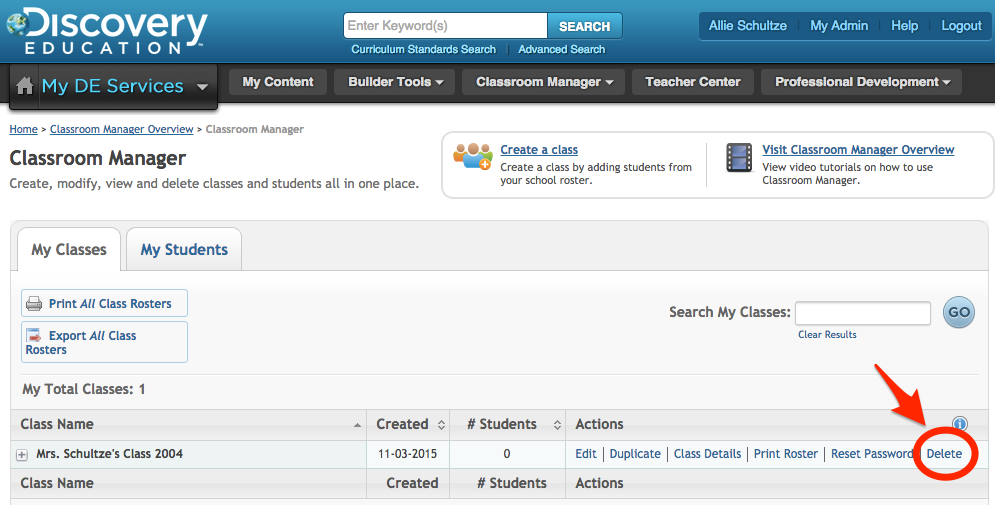 You will be asked to confirm the delete and make you aware that you are also deleting scores and assignments.  Click 'yes' to confirm.
Your old class will be deleted.  This will delete the old assignments from the students' folders as well and help them navigate their content with more ease and efficiency.