When you are a teacher in a Google Classroom, documents from students are automatically shared with you in Google Drive to remove the need for students to share documents manually. It's a great way to help students stay organized and reduce the incidents of deleted or lost documents.
If you would prefer to not receive copies of these documents in your Google Drive, you can remove yourself from having access to these folders.
Open your Google Drive using a shortcut button or by visiting

drive.google.com

 and locate the Classroom folder. This folder holds all of the files from students for each classroom that you are a part of.
Locate the Classroom folder you would like to remove access from.
Right-click on this folder and select 'Share' or single-click on the folder and click the share icon in the top right corner of your Drive.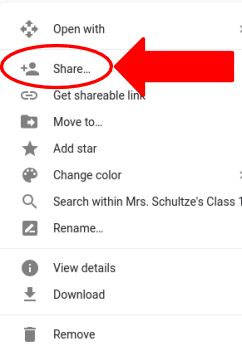 The share box will appear. In the bottom right corner of this box, click on the 'Advanced' button.
A new box will appear showing everyone that has access to this folder. Find your name and click the 'x' to remove your own access to the folder. Find the button for teachers and click the 'x' there as well.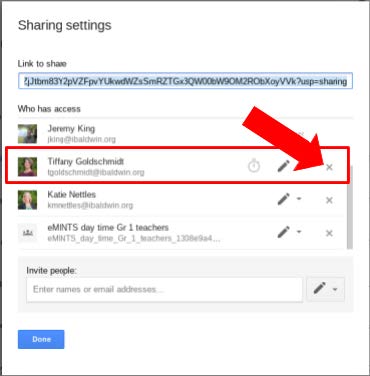 After removing access, click the 'Done' button. Then, delete the folder from your Google Drive. Now you have disconnected from the folder and removed it.